7.5″ & 7.25″ Gauge Rail
Coming the Summer of 2014, is the addition of a new branch of service, the 7.25″ & 7.5″ gauge rail supply!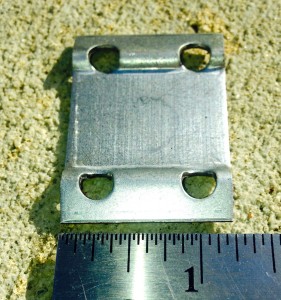 We will be offering 10′ sections of aluminum rail to begin with. The rail is an exact duplicate of larger "T" rail scaled down to a 1″ tall by 15/16″ wide base profile in 10 foot lengths. They will be available in bulk packages of 250 pcs +/- or by smaller quantity orders, FOB Ocala, FL, priced accordingly. Shipping to your destination is available. Please call for more information.
Matching aluminum plates are also available.
We are currently working on having our own STEEL rail custom rolled from actual RAILROAD RAIL. We figured that as long as we were in the business of removing the rail, we might as well do something with it other than sending it to the scrap yard! Please stay in touch for progress! Call for current availability.